A unique and patented product
We develop solutions adapted to the interior and exterior environment : acoustic correction, solar protection and textile coverings for building facades.
Our product consists of stretched canvas using a system of aluminum sections which fix to the ceiling or walls and can be easily adapted to both interior and exterior environments.
This product offers three complementary solutions :
Acoustic correction in buildings
Solar protection of buildings
Textile coverings for facades

Acoustic correction for buildings

Solar protection of buildings

Covering of facades with stretched canvas
A versatile and experienced team
Our versatile and motivated team will find intelligent solutions adapted to your needs and premises.
Our engineers, graphic artists, designers and technicians… With over 34 years of experience in France and overseas our engineers, graphic artists, designers and technicians are at your service with their expertise and ability to adapt to any environment.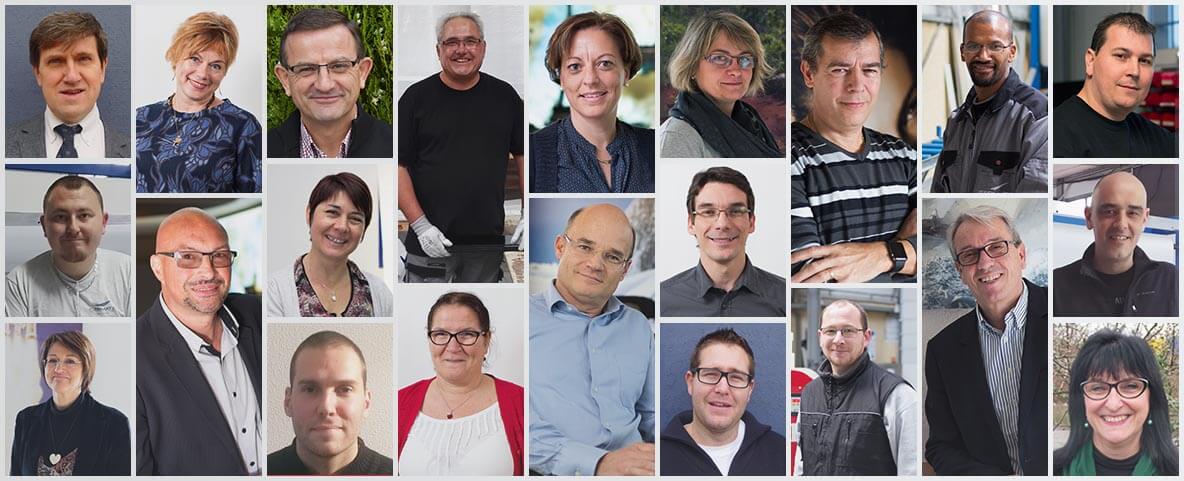 Moderato, a team of 22 technicians at your service.
A story which began in 1981.....
1981
At the beginning : ISERMATIC Systems
ISERMATIC Systems, founded in 1981, and now with 34 years of experience, was at the beginning of a unique and patented system of stretched canvas which was developed in 1998, and which consisted of fixing and stretching soft printable canvas in a perfect and lasting way on aluminum sections.
1998
The signing of a partnership with Serge Ferrari
The aim was to combine the system of stretching on aluminum sections developed by ISERMATIC Systems for Moderato Archi and the canvasses of Serge Ferrari, a world leader in composite membranes, in order to provide light, easy to install, high performance installations.
2014
The birth of Moderato Archi
Moderato Archi is a trademark in the architecture and construction sector. It was created and developed by our company, ISERMATIC Systems who wanted to diversify their production to meet the needs of architecture or construction in the present day and in the future.
An activity built on strong values
Research and development is at the heart of our profession
All our products are thought up and conceived in the design office of our company. Our products, which are unique on the market, are patented according to the current rules and standards within the construction and renovation of buildings sector.
The relationship between design and the product
For us the detail to design is as important as the efficiency of the product. With this in mind, we have formed partnerships with leading names in the building and architecture sector, for example Serge Ferrari. All our products are designed with particular attention to Eco-responsibility.
Our ongoing concern to retain adaptability on all our projects
We are able to react very quickly and know how to deal with the last minute changes that are often necessary during construction, optimization or renovation projects. Our specialised expertise in many sectors (schools, catering establishments, day nurseries, business premises…) gives us the possibility to provide tailor made solutions, based on a pre-determined diagnosis.
A collaboration based on trust
We enable you to visualize your solution before any engagement on your part with photos and plans (a simulation). To ensure total transparency, we firmly believe in providing proof and precisions on all our products and expertise. To this end, we are always on hand to answer any questions and meet your expectations.