An innovation in design and appearance
With Moderato Cover stretched canvasses, you can now cover all the surfaces of your buildings, whether it be for long or short periods. It is an ideal solution for renovating and enhancing your buildings, homes, offices…..
The options for customizing our canvasses (choosing colours, printing photos, integrating lights….) also makes them an important talking point.
Even when they are positioned over windows, Moderato Cover canvasses allow sufficient translucence to maintain excellent visibility from the inside and to allow in natural light without the glare.
8

colours

100 %

customisable

-60 %

less solar radiation
Increased thermal comfort
Moderato Cover stretched canvasses act as thermal barriers, by absorbing and pushing back 80% of the heat. In this way, the internal temperature of your buildings is controlled more precisely, and has a direct effect on the comfort of those people inside the building. This "thermal shield" significantly reduces energy loss from your buildings.
The advantages of Moderato Cover
Attractive
Strong and durable
Increased thermal comfort
An installation
easy
&
fast
A lot quicker than a complete renovation of the facade, the installation of Moderato Cover canvasses can, according to the size of the building, be completed within a few days.
A tried and tested solution for more than 15 years, our stretched canvasses can be adapted to all shapes of buildings : they can cover both protruding and inverted angles, cover or go round openings, cover curved and 3D shapes, rectify levels, manage descents……
fa-leaf
A healthier and more eco-responsible environment
Our offer is made with respect to current regulations, standards and the environment.
fa-male
We will accompany you throughout your project
From our very first meeting to the completion of the dressing of your building, we will provide continuous monitoring of your project.
fa-thumbs-o-up
A famous experience
Moderato Cover canvasses are proposed by Isermatic Systeme, leaders in the system of stretched canvasses for 15 years, in cooperation with Serge Ferrari.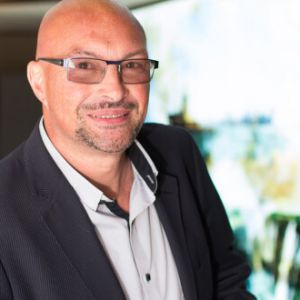 fa-quote-right
Denis Laurent
Technical Manager
Do you need to renovate the facade of your offices or buildings ? We have a simple solution for you with Moderato Cover, quick to install and especially very efficient. The installation of Moderato canvasses not only allows you to enhance the appearance of your buildings but also to control their energy consumption.