What effect does the canvas have on the acoustic level ?
The Batyline Aw canvas itself, has a high acoustic performance. As a point of comparison, Batyline Aw canvas, together with an airspace of 10cm, gives an absorption capacity (coefficient Aw) of 65%, nearly 4 times more absorbent than a carpet (17%) or 10 times more than wood (6%). We can further increase the performance of the panels (up to twice as much) by combining the Aw canvas with an absorbent core.
How can I clean the acoustic panels which are fixed to the ceiling and thus difficult to reach ?
Moderato panels can be easily wiped down with a damp cloth. Their simple fixation system allows for easy maintenance: Just undo two of the four fasteners, and rotate the panel to obtain easy access to the upper section, which is also washable. This is an important advantage in all environments, especially in restaurants and canteens. No dust traps !
What is the lifetime of the effectiveness of the panels ?
There is no time limit to their effectiveness, if used in normal conditions. But it is possible, that where the panels are used also as part of the decoration, you might wish for a change after a certain number of years.
Are the panels resistant to humidity and heat ?
Moderato panels are resistant to humidity and heat. Their fire classification is B-s2,d0 (the European standard) which is in accordance with the current regulations for premises open to the public.
Can my furniture also absorb acoustic resonance ?
Yes but to a much lesser degree than Moderato Aw panels. Wood is on average 10 times less absorbent than the least absorbent Moderato panel.
Are there standards governing my place of work and covering acoustic levels ?
Yes regulations have been in force since the order of 25th April 2003 concerning the limitation of noise by the Ministry of Economy, Finance and Industry. It regulates the maximum values of reverberation in premises such as restaurants, community centres, training and teaching establishments; and also in meeting rooms, libraries, shelters and medical centres.
Would I need an architect to install the panels ?
It isn't necessary but it could be useful. It all depends on the size of the project.
Would the panels take up room in my establishment ?
No they wouldn't take up any room : they can be fixed on the ceiling, placed between the lighting, technical casings or air conditioning units. They can also be placed on the walls like pictures. They can even enhance the interior design of your establishment by adding a finish.
Any other questions ?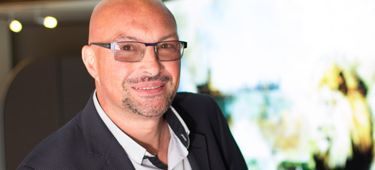 Denis
Laurent
Technical manager
Denis is available to answer all your questions concerning Moderato Aw acoustic panels.
"*" indicates required fields