A sensory experience for clients
Serving good food isn't enough to attract customers. When customers are in a restaurant all their senses are brought to the fore, and these can have an influence on their emotions.
A restaurant should provide a perfect combination of food, surroundings and ambiance.
Did you know ?
Restaurant owners lose 30% of their turnover through an inadequate sound level.
Acoustics, a vital element in the planning of a restaurant
The success of a restaurant is also dependent on its acoustic ambiance, a sign of the listening quality in discussions.
In order to achieve a pleasant acoustic ambiance, priority is generally given to :
Acoustic screens between tables to favour intimacy and communication
Panels installed on ceiling and walls in keeping with the decor and existing furniture.
Design acoustics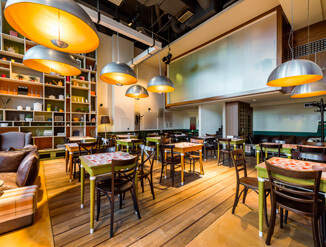 Treating acoustics also blends with the design of a room by playing with the space, shapes and colours…. Moderato Aw acoustic panels are covered with a canvas which enables lighting effects on the shapes and colours and furniture and decor already present in the restaurant.
100% customised panels.
Only 35% of the area covered
Insertion of LED lighting on the panels
8 colours to choose from
Would you like to install the panels in your restaurant ?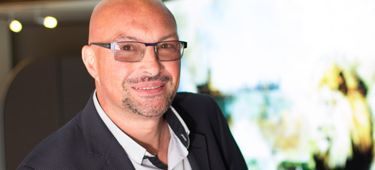 Denis
Laurent
Technical manager
Denis is available to answer any questions you may have concerning Moderato Aw panels
"*" indicates required fields